By Mari Smith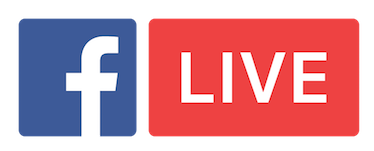 Facebook Updates – here's a selection of updates from my recent roundup post on my Facebook Page (embedded below). News about Facebook Stories, the Groups mobile app, video re-shares, mobile site loading time, and more.
Facebook Tests Live Stories On Mobile
Stories do not seem to be catching on among Facebook users by the same gusto as Instagram Stories users. (Instagram Stories just turned 1 year old and boats 250M daily users). However, by adding Live Stories to Facebook, perhaps more users will get into Stories on Facebook?! Hm. We shall see. Facebook confirmed to TechCrunch: "this is a test for the time being, and the feature hasn't been fully rolled out to Facebook users."
Facebook Begins Testing Stories On Desktop
Facebook has confirmed: "the Stories launch on desktop is still considered a test" … and that "a wider rollout is expected soon." Source: TechCrunch
Facebook Stories can be shared to friends only, or to public.
Note: At the moment, Stories is only available on personal profiles. At some point, Facebook will likely roll out the feature to business Pages, given the feature's popularity on Instagram… and another potential source of advertising revenue down the road!
Facebook Will Soon Give Priority in News Feed to Sites That Load Quickly On Mobile
Facebook states, "During the coming months we're making an update to News Feed to show people more stories that will load quickly on mobile and fewer stories that might take longer to load, so they can spend more time reading the stories they find relevant."
See Facebook's announcement here.
Facebook Changes Metrics for Re-Shared Videos
Facebook just introduced a change to re-shared video metrics. The Pages that re-share videos will no longer see stats like retention graph, average watch time, and a detailed breakdown of views. Re-sharers will see daily views and a few other stats. On the other hand, Pages that create and upload videos will see additional video metrics such as which Pages are re-sharing their videos and related metrics. (By the way, I read somewhere not long ago that some 40% of video views on Facebook come from SHARES. Amazing. I must find the source of that stat…)
See Facebook's official announcement.
Here's my Facebook roundup post with additional detail and links if you'd like to view and share inside Facebook!
NEW! Facebook Television Is Here
PLUS: BIG NEWS just in right now – FACEBOOK TELEVISION is here! Mark Zuckerberg just posted this announcement on his profile (August 9th, 2017):
"Today we're launching the Watch tab in Facebook — a place where you can discover shows your friends are watching and follow your favorite shows and creators so you don't miss any episodes. You'll be able to chat and connect with people during an episode, and join groups with people who like the same shows afterwards to build community."
How exciting!
It's time to get your Facebook Live game on!
If you haven't already, please let me know if you're Go to the full article.
Source:: Mari Smith Blog